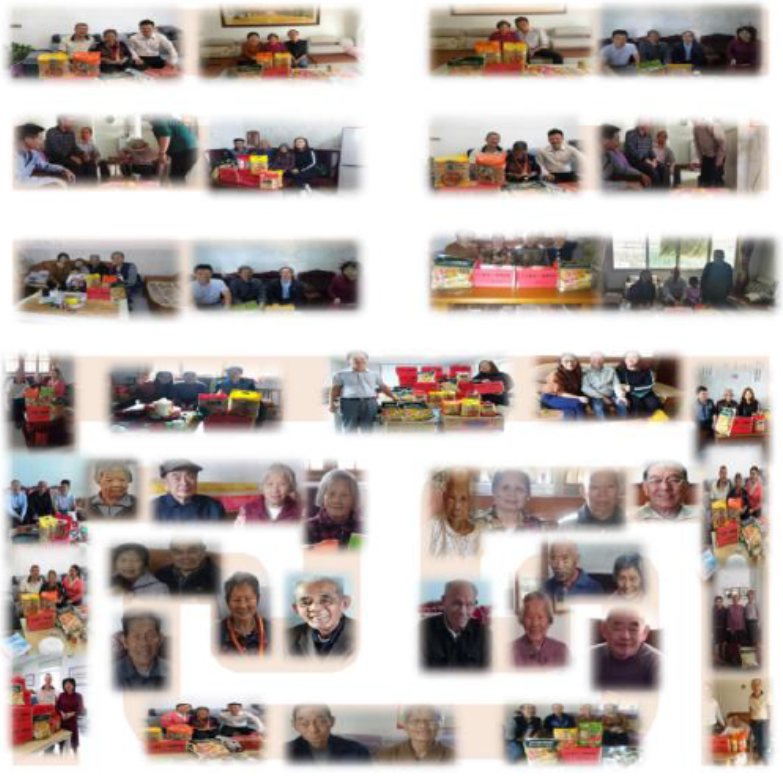 Once again,  it is the year of Height Ascending Festival. The Qingyunshan Pharmacetical Co., Ltd starts its warmth activity for the elderly aged 75 years and above. 

Since ancient times, "love me, love my dog" has been human nature. It means that when one loves a person, he/she often cares for someone or something related to him/her. 

Indeed, as an enterprise full of warmth and love, Guangdong Qingyunshan Pharmacetical Co., Ltd not only supports a comfortable working environment for its staff, but always remember to send them and their families  warm and care on special occasions.

Today (October 28), Guangdong Qingyunshan Pharmacetical Co., Ltd led by the trade union, was divided into five groups to send holiday greetings and blessings to staffs' parents who are over 75 years old this festival season.
The company prepared  exquisite gifts.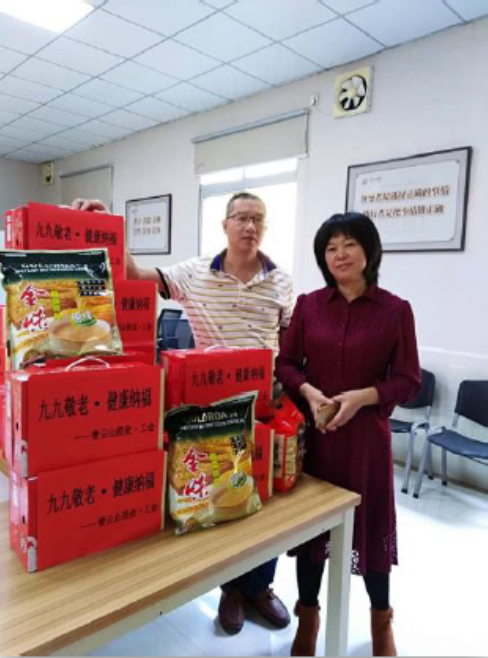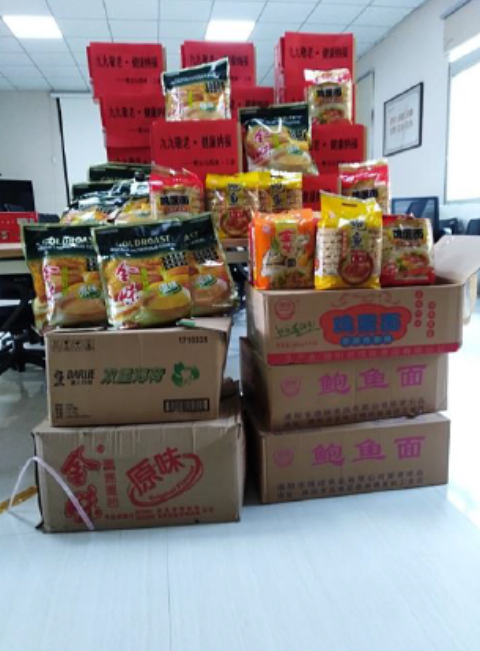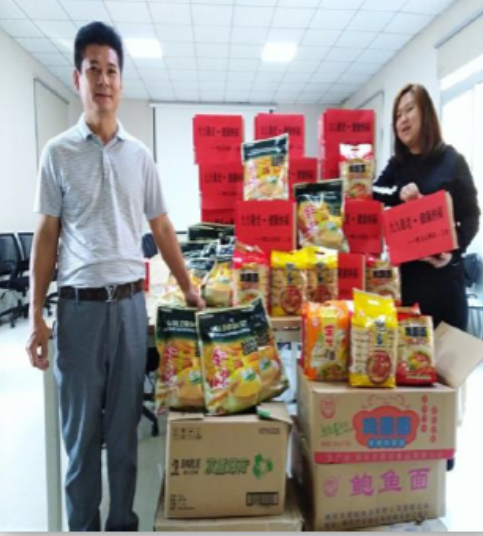 At 8:30 am, all groups  were ready to go, with a large number of items such as milk, cereals, bagged noodles, etc., and with holiday greetings and warmth. The leaders chatted with each of the staff's parents and sent them gifts to express the festive wishes. The parents were deeply moved by the warmth of the company. As their parting, they held the hands of the "guests" and wet their eyes with tears.

At 9 am, the group led by trade union chairman Liu Zishen and vice general manager, arrived at Zheng Xiudi's home. She is 83 years old. She waited for the leaders at the door early. After sitting down, Mr. Liu chatted with her and asked about her life and health. When Mr. Liu said to take a photo, she said excitedly, "Wait a minute, let me pin on the medals." She was a member of the Communist Party and had been a cadre and a production team leader when she was young, and had won many awards and medals. After the photo shoot, Zheng asked if she could have a photo. Mr. Liu readily promised that he would give her as soon as possible. Finally, Mr Liu said, "You are the wealth of our country. You must take care of your health to share the fruits of social development." Then, they also paid a visit to Liang Baohua, an 84-year-old man to sent the company's greetings and blessings to him. Everywhere we went, there was a happy and peaceful atmosphere.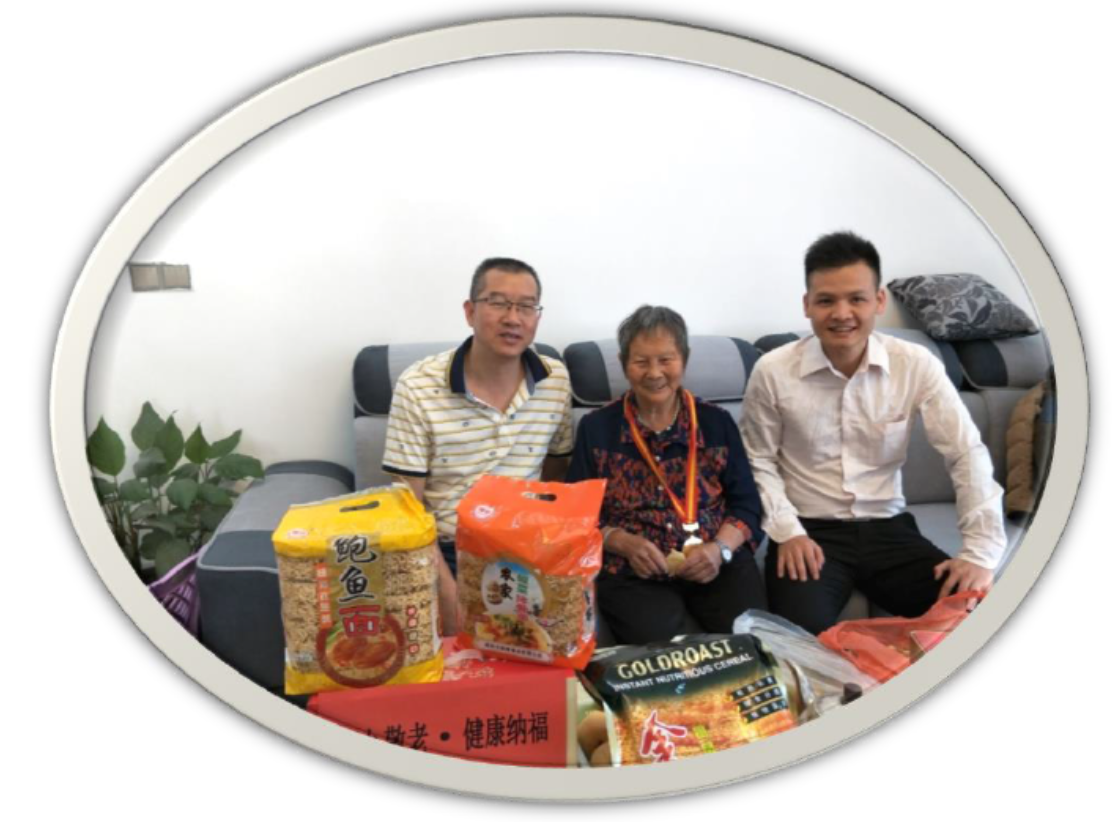 At 9.30 am, the group formed by Zheng Weixiong, Gong Haiqing and Liang Fengying arrived at the family house of the Old Mineral Company. They were warmly greeted by 84-year-old Liu Jixiang. Liu told them that when he heard the news that the leaders of Qingyunshan Pharmacetical Co., Ltd were coming to send warmth, he had asked his family to clean the house early to make it look clean and tidy inside and out. Just after entering the house, they took Liu's hand and conveyed the greetings of the company's leaders to him: "Liu, today is the Double Ninth Festival, we are here to visit you on behalf of the company, wishing you a happy festival, good health and happiness." After putting down the gift, they carefully asked him about his daily life and told him to take care of his health. When he heard this, he was so happy that he asked them to take a photo with him as a souvenir. After the photo shoot, they talked for a long time and could not bear to part.

"The company's "warmth" activity fully reflects company's infinite care for its employees and their families, and fully reflects the love, warmth and "temperature" of the company. 
As always, Qingyunshan Pharmacetical Co., Ltd will provide a warm and comfortable working environment for its employees while also sending unlimited warmth to their lives and creating both material and spiritual happiness for them.