QA

✓ Perfect cGMP management file system
✓ Regular cGMP self-inspection & continuous improvement 
✓ Quality assessment plan (stability test)
✓ Complaint handling plan
✓ Supplier audit plan

✓ Physical inspection
✓ Chemical inspection
✓ Microbiological inspection
✓ Content analysis by HPLC
✓ Content analysis by UV
✓ Heavy metals analysis by AA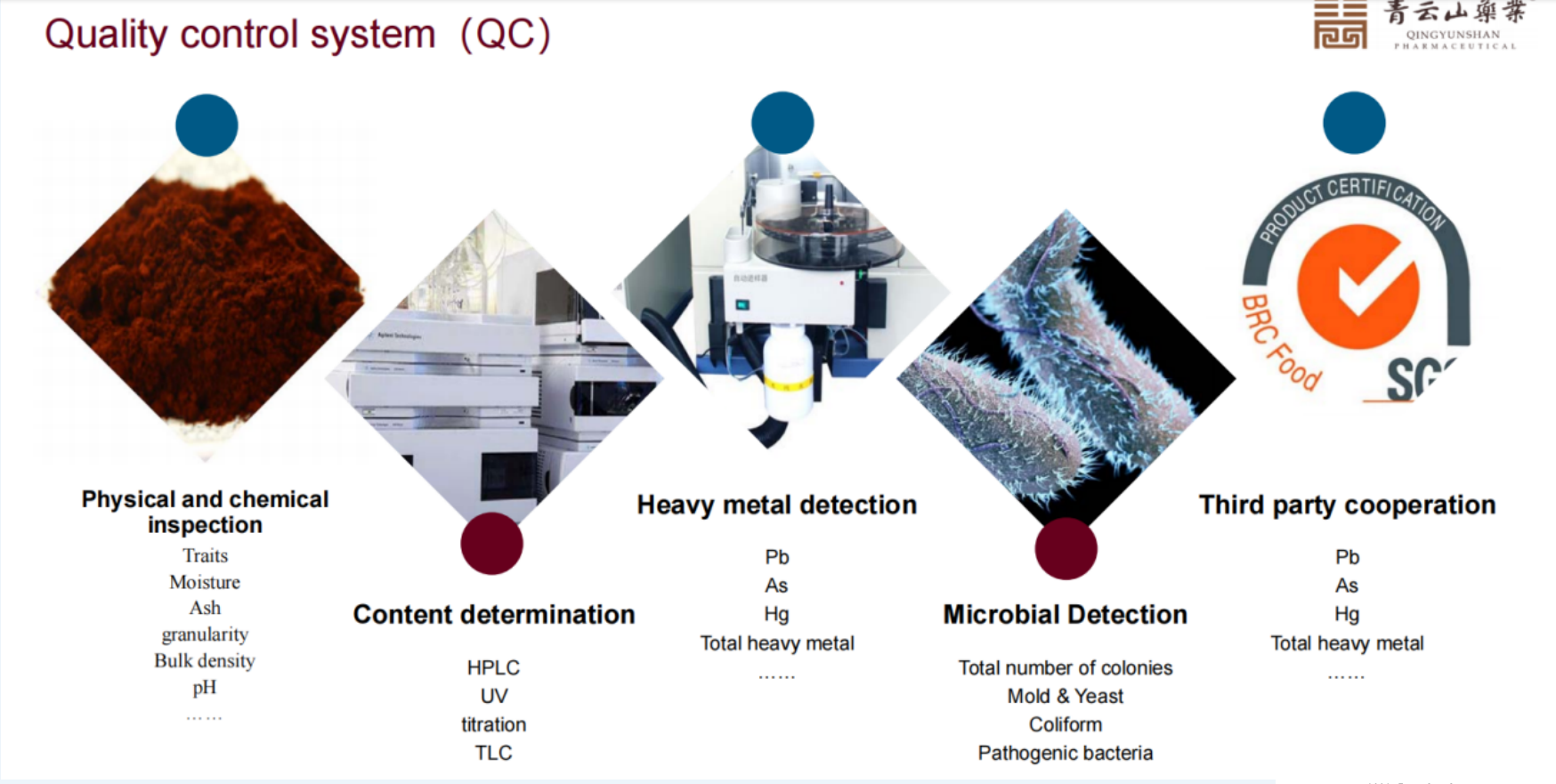 R&D Center

To meet the increasing needs of customized products, the group company invested in a new R&D center in Ningbo in 2018. The R&D center has a total area of more than 2,000 square meters, which is equipped with a sample room, a medicinal material pre-processing room, a weighing room, a small test lab, a preparation room, a precision instrument room and a multi-functional pilot workshop.
At present, the R&D center has more than 60 employees, 35% of whom have a master's degree. It has established long-term and stable cooperative relationships with Zhejiang University, Jinan University, and the Institute of Western High-tech Research of the Chinese Academy of Sciences, ensuring the company's new technology and new product research and development capabilities.
Till now, the R&D center has applied for 39 patents as its core technical force. In 2020, the R&D served more than 50 large and medium customers, and  cumulatively served more than 200 customers.
                                
                                 Cooperative Universities and Research Institutes