On the afternoon of March 31, a research group, consisting by some key people in Shaoguan municipal Party School of the Communist Party of China, including two associate professors Yu Zhonglong and Ding Gangquan, a chief of assessment and evaluation section of municipal SASAC Liu Qingfeng, a director of Wujiang branch of Municipal Bureau of ecological environment Ye Wentao, visited our company for investigation and guidance. 
The theme of this research work is "Optimizing The Special Agricultural Products Processing Industry in our city".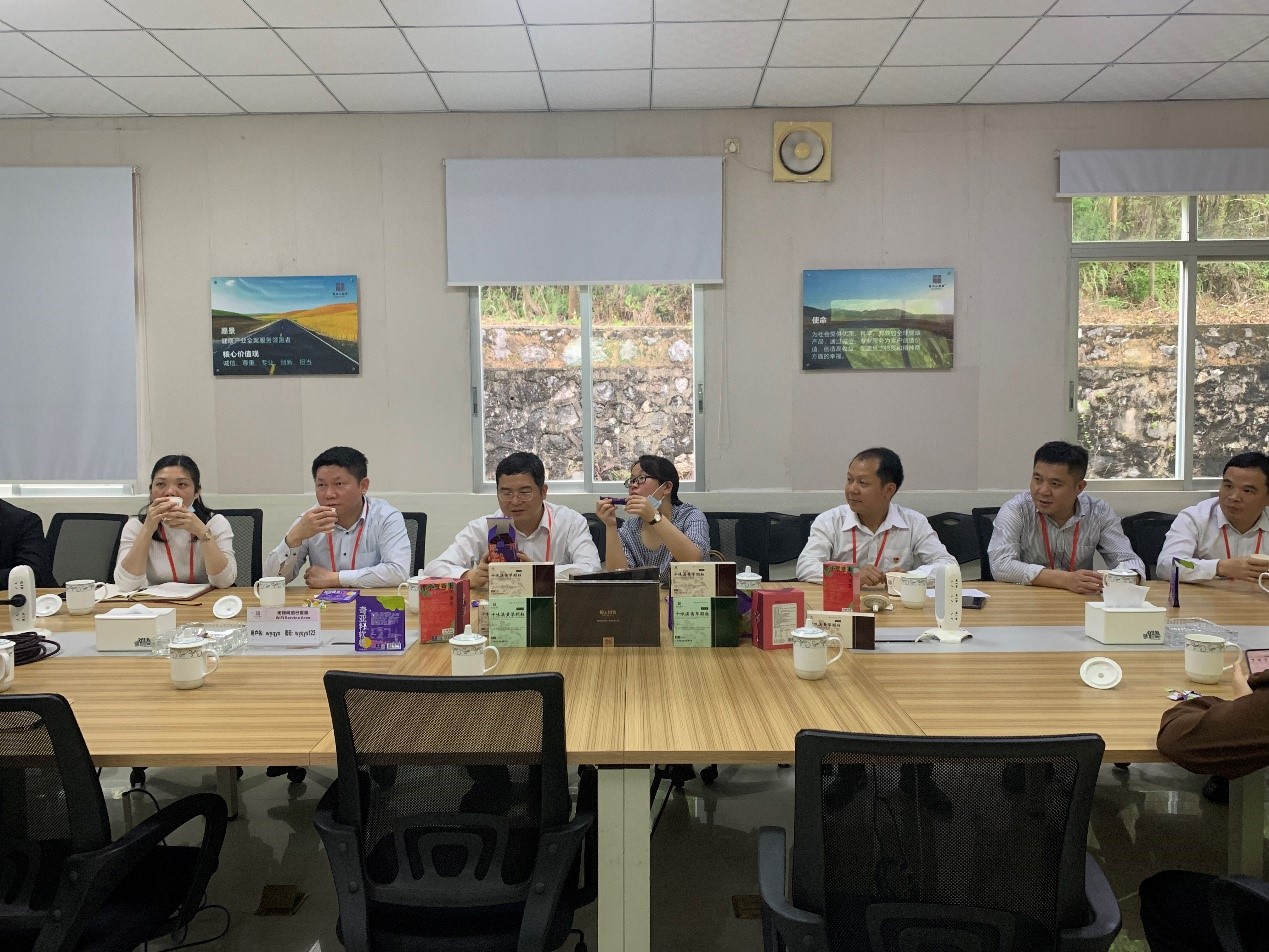 During the visit, the director of Qingyunshan pharmaceutical gave a detailed introduction to the company's development process including qualification and honor, phase II expansion project, the company's leading technology, organic planting base, and shared about unique business model and future plan as well.
The research group had such a thick interest in our products that they wanted to learn more about us, such as relevant formula, products' function and applicable population. They highly recognized our products, and concerned about whether there is a constraint in company's development as well as the policy support given by Shaoguan's business environment. 
Finally, the research group visited our production plant and impressed us with high enthusiasm and support.