In the spirit of enhancing the physical fitness of staffs, promoting communication between them and enriching their spare time, the first sports competition of Guangdong Qingyunshan Pharmacetical Co., Ltd - Trade Union started on the afternoon of May 26, 2018. The sports competition mainly included two items of badminton and basketball. The ribbon-cutting ceremony was also held for the new basketball court and badminton court of the company.

With moving music, exciting slogan and powerful footsteps, the 42 badminton teams and 6 basketball teams entered in order which fully demonstrated the vigor and youthful energy of Qingyun people. The opening ceremony was held first. Huang Xu, a member of the Standing Committee of the County Federation of Trade Unions, Chen Yongqing and Liu Zishen delivered speeches.
=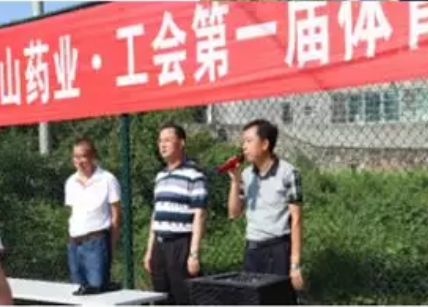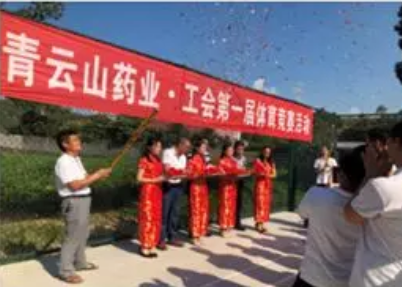 The courts were packed with people today and the atmosphere was electric. First up was the badminton, with mixed doubles for men and women and doubles for women. It was a competition of power and speed. Powerful "deep high service", flexible backhand catching, and fierce bucket attack. The athletes swung the racket powerfully again and again, so that the flying badminton was sometimes like a loaded bullet, like a bow and arrow off the string. The climax was endless, and teams kept winning to reach the final. Colleagues watching the game also responded positively, and the sound of "cheering" was incessant. Their enthusiasm and excitement infected everyone and pushed the sporting competition to a new record.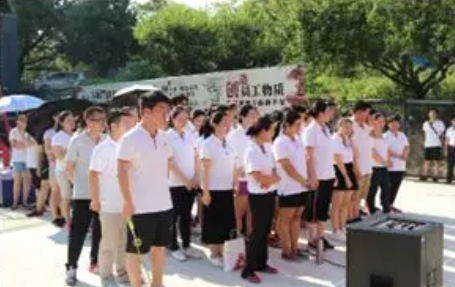 In the course of the competition, the athletes fought hard, carried forward the spirit of friendship first and competition second, sought more glory and dreams, and created more beauties and glory! The cheerleaders' shouts of support and the athletes' cheers of victory resounded continuously over the court. During the competition, referees and staff members shuttled around the various competition venues and maintained the order of the field to keep the game running smoothly.

This activity enhanced the physical fitness of the staff, promoted the communication between them, enriched the cultural life of the company, better reflected the purpose of "more exercise, more study, more happy", and showed the positive side of Qingyun Mountain.